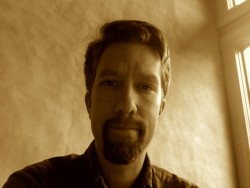 For a number of years, my research focus was on integrated circuit design, particularly the problems of placement, routing, and interconnect optimization for physical design. The placement contests that occur at ISPD (and now DAC) were triggered in part by my 2001 ISPD paper. While physical design is no longer my primary focus, I am still active in the area.
Since 2004, my interest has shifted towards optimization in general, with an emphasis on expanding the range of NP-hard problems that can be solved optimally. While it's unlikely that there will be an efficient solution to all NP-hard problems, it's possible to push at the border between what is tractable and what is intractable. Some of my current research involves protein and peptide identification from mass spectrometer data, which can be viewed as a large, complex, and particularly important optimization problem.
I'm also a vocal skeptic on parallel computing (see the 2007 talk with Dr. Gene Amdahl!). My 2011 ASPDAC paper is the tip of the iceberg.
Where they are now:
Associate Professor, State Univ. of New York at Binghamton